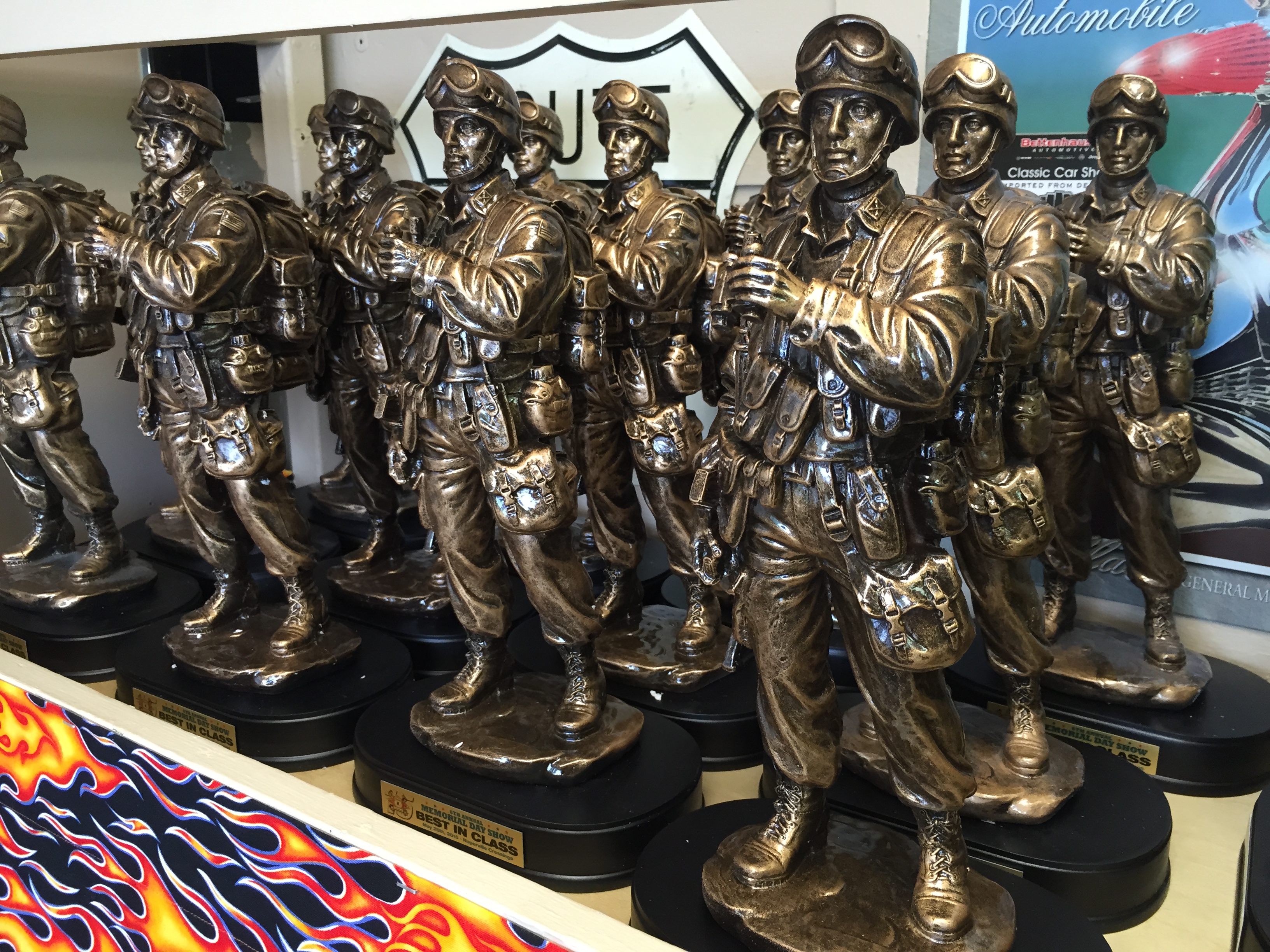 We love cars. We love Car Enthusiasts! We love big Cadillac's & big Blocks, fast Fords & Fins of the Fifties! We love cool Chevy's & your Dad's Oldsmobile. We love George Barris, Carroll Shelby, Mr. Norm and the guy from My Classic Car. We love fuel injection & old school carbs. We love aluminum intakes & steering knobs. We love Continental Kits, Pin Striping, Flames and Fender Badges. We love dual exhaust, pastel colors, competition cams, and opening a new package from Summit Racing. We love cars named after animals, planets and Rockets too. We love Cragar Wheels with red lined tires and Red painted wheels with white wall sides. We love cars, trucks and bikes. Period. If you come to our show and leave without a trophy, well that's a shame…because we love your car too!
Show Awards
As attendance has grown throughout the years at our shows, the need to increase the quantity of awards has grown as well. Some of our shows will offer 75 trophies spread across up to 14 or more classes. The awards at the Double K are Top Drawer.
Put simply…they're Five Star.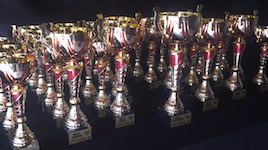 Show Flyers
You can print a show flyer of each of our shows by using the Schedule/Show flyer tab. Click on the DATE of the show and a show flyer should pop up. It will include all of the info one would need such as addresses, timelines, type of show etc.
Show Classes
We could sit back and have a great conversation just listing all the types of cars & bikes. There are so many from Rods to Custom, Classic to Muscle, Sport, Vintage, and pretty much everything in between. Not to mention the Year, Make & Models! The fact is…one can't devise a perfect group and/or classifications for a Car & Bike Show and not have someone feel a bit slighted. We know. We've tried. What we can do is attempt to create a level playing field. A few of our shows will be all Corvettes, Mustangs or Cadillac's and will have a Top 20 format while others such as the Hooters Cup Series will offer some classes/groupings. These may change from show to show, but the HCS-XVI will use the following unless otherwise stated. Up to 49, 50's, 60-66, 67-69, 70's, 80's, 90's, 2000-2009, & 2010 & up, Import/Exotic, Trucks to 79, Trucks 80 & up, plus Custom Bikes.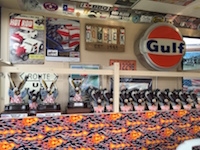 Show Rules
We have to have them and you need to know them.
1. No alcohol beverages can be brought onto show grounds/properties. Please understand this. Don't make us out to be the bad guys here. as you will be removed from the show with no refund if this occurs.
2. No alcohol beverages. We feel so strongly about this, that we listed it in the rules twice! I think you get the point.
3. There is never a pre-registration at Double K. Your plans change and rain happens, we get this. Registration for shows begins as the schedule states and will usually end 3 hrs later. i.e. 9am-12noon, 10am-1am, 3pm-6pm. Awards are typically at 4pm and for the Twi-light shows, 8pm
4. Participant judge sheets will be issued, scored, and tallied for the award ceremony. In addition, some shows may have one or more of the following, People's Choice, Mayor's Choice, Sponsors Choice, Host's Choice, etc. We also use a multiple balloting system. Meaning that we randomly issue up to four different judge sheets for the same show. Not everyone will be issued the same judge sheet. You may receive one and your buddy may another. Each could be completely different with respects to Classes. This reduces the 'buddy' system as one truly has no idea of which judge sheet they will be issued and each judge sheet will have a different set of classes to evaluate & judge. While this creates more work for our staff, it also creates a more fair & balanced approach of identifying the show winners. You should also know that Double K was the first to introduce computer software to collect judge sheet data. The system has built in filters that will disregard a faulty ballot.
5. Fair is fair…Participant judge sheets will be passed out AFTER all show participants have been registered & properly processed.
6. Carefully & legibly record your vote per vehicle. Double-check the vehicle number. Votes cast for vehicles in the wrong group will be disqualified. Do not waste your vote.
7. All pronounced winners are final as tabulated by Double K Productions.
BRING A RIDE! BRING A CHAIR! BRING A FRIEND!